Balanced Living
"And Jesus increased in wisdom and stature, and in favor with God and man" (Luke 2:52). That is, Jesus, when on earth, developed intellectually, physically, spiritually and emotionally. An excellent model to follow.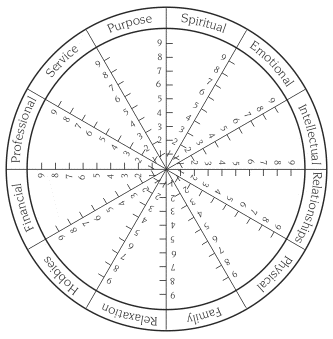 Print this page (Click HERE) and then on the "Balanced Living" wheel score yourself (with ten being the highest level of achievement), then shade in from the center out. This will show you how balanced your life is ... or how much out of balance it is.
With a different color or pattern shade in where you would like to be in a year's time. Then make a plan of how you will work towards achieving these goals.
Copyright © Richard (Dick) Innes