Articles > Success: > Motivational Moments
Motivational Moments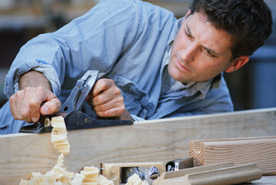 Risk
To laugh is to risk appearing the fool.
To weep is to risk appearing sentimental
To reach out for another is to risk involvement.
To expose feelings is to risk exposing your true self.
To place your ideas, your dreams, before a crowd is
to risk their loss.
To love is to risk not being loved in return.
To live is to risk dying.
To try is to risk failure.
But risks must be taken, for the greater hazard
is to risk nothing.
The person who risks nothing does nothing, has
nothing and is nothing.
They may avoid suffering and sorrow, but they
cannot learn,change, grow, love, live.
Chained by their attitude they are a slave, they have
forfeited freedom.
Only the person who risks is free.

– Leo Buscagalia
And as another has said, "To risk nothing is to risk everything."
---
As a Man Thinks

Golfer Arnold Palmer has won hundreds of trophies but apparently he never flaunts these. I have read that in his office is only one trophy on display. It is a small cup he received at his first professional win at the Canadian Open in 1955. And on his office wall is a lone framed plaque which reads:
If you think you are beaten, you are.
If you think you dare not, you don't.
If you'd like to win but think you can't, it's almost certain you won't.
Life's battles don't always go to the stronger or faster man,
But sooner or later, the man who wins is the man who thinks he can.
As the Bible says, "As a man thinks in his heart, so is he" (Proverbs 23:7).
All articles on this website are written by
Richard (Dick) Innes unless otherwise stated.