ACTS Encounter Magazine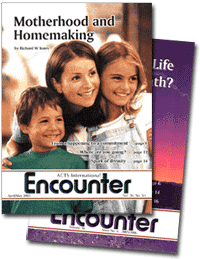 Encounter magazine is now published bi-monthly. It is published primarily for church people but also has a wide appeal to non-church people with articles that address the everyday needs of contemporary people. On alternate months a newsletter is sent to Encounter readers, making 12 postings a year.
See below to e-mail or write for more information and/or a free sample of Encounter magazine.
For additional information and to request a FREE sample copy of Encounter magazine:
Or write to:
ACTS International
PO Box 88
Kent Town
Adelaide, SA 5071
Australia
Phone: (08) 8336-8866
Fax: (08) 8336-8877