Articles > Marriage and Family: > Loving Words for Valentine's Day
Loving Words for Valentine's Day
Special words from the heart for Valentine's Day (February 14) and Special Occasions ... Poems by Dick Innes, author of Daily Encounter. To see on the web click HERE.
Love ever gives, forgives, outlives,
And ever stands with open hands,
For this is love's prerogative,
To give, and give, and give.

John Deane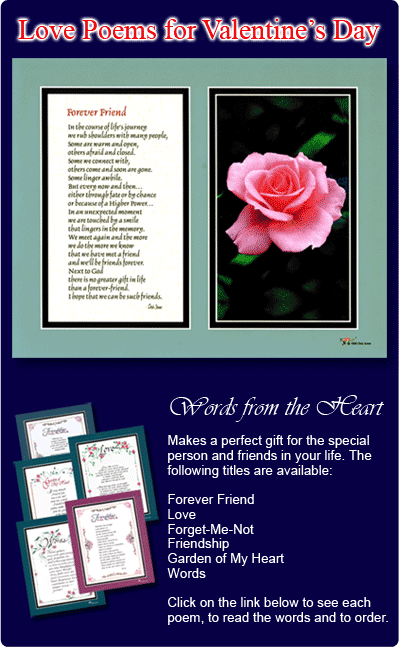 All articles on this website are written by
Richard (Dick) Innes unless otherwise stated.