March, 2015
You don't catch fish in the bathtub...

Dear ACTS Friend,
In youthful days in Australia I was very involved with the gospel outreach organization Open Air Campaigners (OAC). All year long—spring, summer, fall and winter—we conducted beach meetings every Sunday afternoon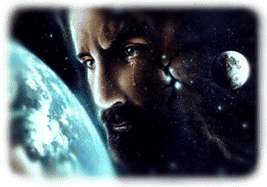 Painting "Jesus Wept" by Erik Hollander
Used by permission.
at two very crowded beach areas. We held the meetings right on the beaches. We always had good crowds of both children and adults, and we always presented the gospel so the children as well as the adults could understand. On Sunday nights we held a street meeting in the heart of downtown Brisbane. In those days there wasn't yet any TV there so we had excellent crowds of people on Sunday nights as well. Over several years we saw numerous decisions for Christ as we always gave an invitation for people to accept Christ as Savior at the close of every meeting.
The reality was that very few non-Christians were goin